Updated on January 22, 2022
Let's talk sales.

The latest stats show some interesting insights regarding B2B organizations and their awareness of the benefits of email outreach in the B2B world.

Or lack of awareness.

According to a recent study of 1,000 B2B companies carried out by Superoffice,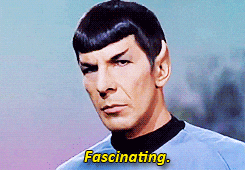 Also, their competence in using and being successful at getting high rates of subscriber engagement with their email efforts is somewhat strange.

Did you know that:
On average, B2B companies send out 1 email campaign every 25 days

89% of all B2B email campaigns were sent from a company name
Me neither. But obviously, there is a huge obstacle to overcome so that B2B companies can enjoy the promised fruits of email outreach in their own businesses as the channel known for bringing the highest return on investment (ROI) measured to date.

Guided by our own experience, while continually staying informed by the experts in the niche, we managed to identify the problems in present B2B outbound email practices.
And provide valuable insights for resolving them.

If you are one of those fellow comrades in the B2B field, struggling to write a sales outreach email that gets subscriber engagement and follows with high conversion rates, then this article is for you.
B2B email outbound prospecting in the post-pandemic business environment
The traditional approach to B2B email prospecting is based on sales tactics that maybe worked 50 years ago. Today, they usually have a negative sentiment and your prospects can see through them.

As we recently entered 2021, drained from the economic strains and the gloom of an uncertain future brought by the pandemic, a good salesperson is expected to listen and be patient. Very patient.

Of course, this will result in different conduct of the B2B outbound email strategies that you will be doing.

In the present climate, in business-to-business conversational emails, the authentic and transparent sales rep will go further than the pushy sales scavenger. Following the best practices for writing high-converting B2B emails in 2021 is crucial to closing deals in this new, post-pandemic business environment.

But before we continue, let's define what is a B2B outbound email strategy just to make sure that we are on the same page.
What is a B2B outbound email strategy?
B2B outbound email strategy is a carefully planned email sequence sent by the sales development representatives (SDRs) to specified target business contacts – deemed as potential customers or business partners. The aim is to achieve long-term commercial goals.
The B2B outbound email sequence starts with the first email sent, which is a "text version" of a cold-call aka a cold email. From there, its main purpose is to warm the mailing conversation resulting in purchases made.

An email sequence is an automated series of more subsequent emails, sent to the same recipient based on previously-set time intervals between each email, or triggered sales signals and user behaviors. Since being automated, these email sequences are usually pre-prepared email templates and are used for sales outreach, welcoming new subscribers, onboarding new users, lead nurturing etc. When it comes to the B2B outbound email sequence, their automation will have to be reduced to a minimum.

Of course, you cannot have the same conversational flow with more of your prospects simultaneously when your goal is closing sales.
A cold B2B email is the ice-breaker between two businesses that do not have prior communication, but the potential for collaboration and mutual benefit is there. The sender (SDR) has researched and recognized the recipient (prospect) as a good fit for their product or service and is making the first move.
Bear in mind that the intention behind a cold B2B email is to establish an initial connection and to lay the groundwork for a business relationship.
Not to sell or ask for favors.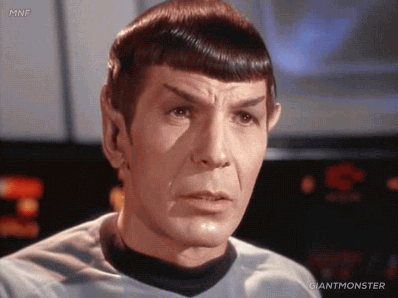 Now, let's begin the walk-through of the content of your high-converting B2B outbound email sequence.

I am sure, after reading this article and incorporating the suggestions into your own B2B email strategy, the percentage numbers we saw earlier, will drastically improve. At least for your business.
Step 1. Setting expectations
Setting expectations brings clarity.
In your first email (the cold B2B email) be clear on why they are receiving this email from you. Also, make sure to cover the main points of interest for both sides.
When your email recipients know what to expect from the communication, they will have already passed the first step toward engaging with you. The confusion of "what is going on here" is cleared off the air.
By setting expectations you also provide meaning behind the reason for you two interacting with each other in the first place.
Cover the main points of interest for both sides, and show them your outreach is based on research.
In other words, the personalization effort you invested in including their first name in the subject line doesn't end there, but actually, having done your research right, you saw the possibility for collaboration and mutual benefit between your businesses and it shows.
At the same time, you are being honest about why you are in their email inbox.
An email example of a cold B2B sales email would be:
This is how you set expectations in your cold B2B email, promised to take your relationship to the next level – on the phone.
Why follow up your cold email, with a slightly warmer call?
But let's assume, in a parallel universe, you haven't gotten in touch with each other on LinkedIn previously.
How will you craft your first B2B cold emails and send them to people that have no clue who you are & what the hell are you doing in their inbox?
Fun fact: The average office worker receives 120 emails every day.*
(Source: techjury)
So if they happen to notice your mail among the other 120 unread emails* in their inbox that day, (probably thanks to your witty subject line), and decide to give you a chance – what will they find there?
This is how our sales development girls at Sales.Rocks break the ice in the first B2B outbound email.
Here is an extensive article on writing an outreach email pitch that I gladly recommend for further read. It contains all the subtleties and details to craft your outreach emails to perfection.
Step 2. Start uncovering their pain-points
People like to do business with other people that they like and trust.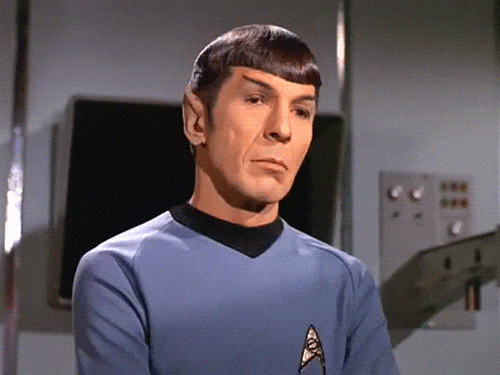 One way to get people to like you is when you become a better "listener". And this plays a huge role in uncovering their pain-points.
In the second email of your B2B prospecting email sequence, feel free to use Patrick Dang's D.I.Q. formula. And to earn the right to ask a question.
Data – an insight, statistic, observation…
Insight – an explanation or opinion on the data
Question – a question to ask based on the data and insight you just shared
This is how your email content will look like:
---
e.g. [I observed that] "A lot of sales development reps are investing quite some time and effort into manually searching for business contact information of their highly targeted prospects. [My opinion is] That time and effort can be dramatically reduced with an automation tool. [Question] I was curious to know what are You doing in terms of outbound prospecting and generating leads?"
---
This is the part when all you do is listen and collect information about your new business buddy. In fact, you are going to use all this information later to present your service in a meaningful way. Tailored to their specific business needs.
Further down the email sequence, when they loosen up and your emails start getting warmer, savor the moment and ask strategic and targeted questions, such as:
"What is your lead generation strategy?"
"What is an example of that?"
"How long has this been a challenge?"
"Have you tried anything to solve this?"
"Tell me about your average work-day. How would this solution improve your daily work?"
"Why is this a priority for you now?"
Their answers to these questions will help you to summarize at least 3 to 5 of their most itching pain-points and make sure you got everything prepared to present your solution in the most favorable way.
Step 3. Solving their pain
Become their consultant by offering valuable insights into this mutual niche that you are both working in. Then, connect the dots between their business pains and your service's solutions.
Basically, you are helping your prospects to open up for collaboration with you and close the sale cycle themselves.
Your B2B emails' content at this point will have to be highly contextual. Use all the information you have already gathered when uncovering their pain-points and put it into context.
Additionally, you will include two more points:
Third-party stories (testimonials and success stories of previous customers)
Subtle hints regarding their budget
Testimonials are pain-killers! Include them in your B2B email.
According to a report by Capterra, less than 5% of buyers trust salespeople.
But if they don't trust you yet, they will trust the testimonials of your previous customers.
Naturally, they will relate more easily to someone who had already gone through a similar business challenge, but your product or service helped them to overcome those same challenges.

Open the Brag Book!
If you have a public page detailing the satisfaction of your customers after using your service, there will be little-to-none room left for suspicion.
If you don't have one, make one. Here is a great article that will guide you through everything you need to know about writing a B2B case study.

Thank me later.
When you have case studies, what is left for you to do, is to find the right testimonial that they can most relate to. Then send it to them. Make your B2B prospects put themselves in the shoes of the person who went through the same struggles, but now is a satisfied customer of your product.
Mail example:
---
" Hey, Mark,

Our team was working with a client recently who was experiencing the exact same challenges you are.
And they were committed to taking care of the problem.

Here is a link to their testimonial on our website, where you can read more about their user case, recognize the same obstacles that you are currently facing, and find out how Sales.Rocks helped them overcome those obstacles.

There you can see their results after one week of using our sales toolkit, as well as their business website and contact information should you want to reach out to them and ask them to share more insights with you. "
---
The hard question. Asking for the budget…
When it comes to how much your prospect is willing to spend on resolving their pain, it doesn't necessarily have to be contextualized with money, it can be a turnover or a time.
For example, if your sales qualified lead (SQL) is wasting a lot of time on manual work, that is an expense your solution can solve.
That is why it is very important to really understand their pain emotionally, because then you are going to help your prospect put a price on how much they are willing to pay to make their pain go away.
Ask these or similar questions when you are approaching the end of your B2B sales email sequence:
Hey Mark.

" Any idea on how much resources you will need to figure this out? "
" Have you thought about how much you are willing to invest to solve these obstacles? "
" Was budget a barrier in solving this problem previously? "
And when you find the answers to these questions, there are two options that will follow.
They will meet the price you have already established;
If your business is price-flexible, you can talk to your decision-maker and negotiate to meet them half-way through for their initial stage of using your SaaS service.
At this point, the C-Level Executives step in. And this goes both ways. The SDRs that started this email campaign include the Account Executive in the email conversation and have already asked their correspondent to include the decision-maker from their company as well.

In the beginning of the sales demo, reveal the specific amount of money that you will charge. A lot of salespeople make the mistake of delaying the money amount until the very end of the sales cycle. But not you.
It is a mistake because if the price is too high for your prospect, it will come as a shock and the sale will die right there. But when you reveal the price at the beginning of your service presentation you will avoid wasting your time presenting a product they are not ready to pay the price for. Tire-kickers are salespeople's greatest nemesis.
This whole ordeal around the price can be avoided altogether if you did a good job subtly uncovering their budget-range earlier. But if you sense a problem with the price, you will want to address it right there, because you do not want to go on with your presentation if you find them uncomfortable with paying the price.
Step 4. Present your Unique Selling Proposition (USP)
Suppose you are dealing with a business owner or a CEO who already knows all about your competitors and their alternatives to your service.
You have to be prepared for this scenario.

This is your chance to present your service's unique selling points, how it stands out from your competitors and why it is the best choice for them.

Your USP must be a feature that highlights service benefits that are meaningful to your current prospect.

To succeed in this, you will need to include at least 3 of their pain-points that you have already found previously and which you are going to address when presenting your service. Tackle each one of them by explaining exactly how your service can fix them and what options it offers that no other alternative can provide in the same way.

A very effective format to use when addressing the pain-points is the ISB formula:
Issue – pain, problem, challenge;
Solution – how your product solves the pain;
Benefit – the significance and why your solution is important to the prospect.
It is highly recommended that you offer them a freemium version of your service so they can "test the waters" and see for themselves how your solution works before paying for it.

After they had a first-hand experience with your service and have experienced value from using it you can classify them as Product Qualified Leads (PQLs).
Step 5. Closing the deal
During the presenting phase, there are few things that you will want to include in your B2B emails' content to set the optimal atmosphere for closing the deal.

Take their temperature.

Ask them on a scale from 1 to 10 where they find themselves to saying yes. When you get the response, navigate your content accordingly towards making it a 10. This way you are leading them to close the sale cycle themselves once they reach a level 10 satisfaction with all possible questions resolved along the way.

Agree on WHEN the decision will be made.

Will all know that time kills even the greatest deals. Besides, you certainly don't want to be left hanging-on and waking up every morning with the thought "Will I reach my quota?"

That's why it is of great importance (and I can't stress this enough) to set the time-frame in which you expect to receive their decision and create a sense of urgency. As the experience has shown, prospects either do not want to be rushed into making a decision right on the spot, or they are simply really bad at going through the decision process overall. Ideally, you will agree with them to receive a YES or NO answer right after the presentation. If they need more time deciding, set the date until which you expect to receive their decision.
Final words
When you have a longer sales cycle, you need to check that things are consistent and that they are moving in the right direction during your email correspondence.

The timeframe for a B2B purchase is much longer than that for B2C, and often involves weeks or months. Costly services with high-complexity can have a timeframe (aka "average sales cycle") of a year or more. But that is okay. The last thing a compassionate salesperson in 2021 would want is to incite a "Buyer's Remorse".

Therefore, orchestrate your whole B2B outbound email strategy by following the steps above, and you are on the right path to crafting high-converting B2B emails that will ultimately lead to sales. Remember, goals don't work unless you do.

Not so long before, the presentation was done during a face-to-face meeting and you had higher control over the situation. But during 2020 and now entering 2021, most of the sales activities migrated online. Today, most of the SDRs and account executives are closing deals from their homes.

Under these circumstances, the email channel has once again proved its prowess in approaching prospects and leads, building business-to-business relations, and finally closing sales.

There are over 4.037 billion email users. And this figure is predicted to reach 4.481 billion by 2024, which is a growth of 3% yearly. – Radicati Group (2020)

99% of email users check their email every day, some as much as 20 times a day! – OptinMonster (2021)

If your business hasn't started writing those B2B emails yet, now is the time to do so.